Restaurante Telero, gastronomic excellence in Gandia
Gastronomía
Segment:

Senior
Familias
Parejas
Genérico
Restaurante Telero
+34 962 867 318
Offer description:
Restaurante Telero, in the heart of Gandia, has earned its rightful place among excellence. Telero offers rice, meat and fish dishes with a creative touch in an unique and welcoming atmosphere. Fideuà, paellas, anchovies, cocas de dacsa… Everything deserves the highest mark! If you don't believe it, come and try it yourself!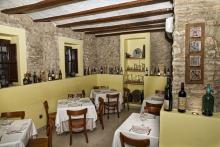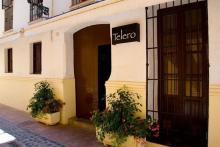 Telero offers a traditional Mediterranean cuisine with rice, meat and fish dishes and a creative cuisine d'auteur. And obviously the unmatched fideuà from Gandia as one of the outstanding dishes in the menu.

Besides its excellent menu, the restaurant has an outstanding wine list and a welcoming and quite treatment in an elegant but simple room. So is Telero, the finest flavors, incredible textures, tasty meals, perfect pairings and a professional service ―we couldn't ask for more.
Prices and more offers:
Start date: 12/07/2015
End date: 13/09/2015