Contemplate an unseen spectacle with Birdwatching Spain, in Grao de Gandía
Ecoturismo, ocio y diversión
Birdwatching Spain
676 721 763
Offer description:
Fantastic birds, incredible butterflies, wild life in pure state. Join in the tendency of the observation of the nature with Birdwatching Spain, experts in showing what cannot be seen at first sight.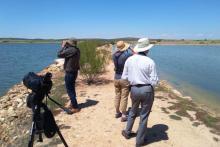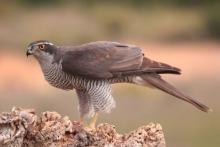 Birdwatching Spain is located in the Grao of Gandía but they organize excursions all over the Spanish geography and beyond our borders. We have a large number of options: one day, fixed dates and tours made to measure for only one person or small groups up to the most interesting places for birdwatching and natural spaces in The Region of Valencia.

We start with the itinerary to observe birds in la Marjalde Pego. In the visit to the Natural Reserve of the Marjal de Pego-Oliva we will look for some of the rare birds which have their habitat in this diverse wetland. Ask for an excursion of scientific ringing of birds!

In the ornithological excursion though the wetlands in Alicante, we will first visit the Hondo de Elche, which is undoubtedly one of the best ornithological reserves in Spain. After lunch, we will visit the Salinas de Santa Pola and we will have the possibility of combining this trip with one the gullet of the river Vinalopó.
Optional services:
The Albufera de Valencia is one of the most demanded ornithological destinations in our country. This coastal lagoon of fresh water surrounded with fields of rice behaves like a magnet for numerous birds all year round. During the migration period diverse rare exemplars can be seen, varying in number up to 100 species of different birds in only one day.

This birdwatching tour in the Albufera de Valencia can be combined with another wetland in the north of the province 'La Marjaldels Moros'. Birdwatching Spain has come to an agreement to gain access to the 'tancats' in order to observe birds in these small oases.