Direct contact with nature in the Camping Puig Campana
Playas y calas, ecoturismo, camping, ocio y diversión
Camping Puig Campana
965 878 584
Offer description:
There are many reasons for going camping on holidays. The direct contact with nature, the day-to-day simplicity, the resting time as well as enjoying of a relaxed atmosphere surrounded by your friends and family –pets included– are some of them.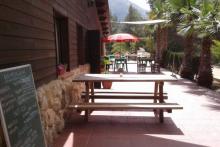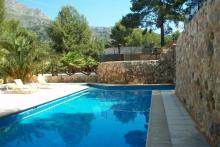 Waking up in Puig Campana camping site, located in the beautiful village of Finestrat (Alicante), is a unique experience. They offer a close and personal attention and have large camping places, as well as a swimming pool, a restaurant (their homemade hamburgers are recommended), a coffee shop and activities for children and young people. Besides, the camping has an undivided area for placing your tent and enjoying the natural environment while camping in the wild.

Puig Campana is a legendary mountain. Its 1,410 metres (4,625 feet) of altitude, its proximity to the coast and its peculiar shapes turn it into one of the most emblematic spots within the Costa Blanca. Finestrat's history could not be understood without this mountain, since, lying at its bottom, the village has protected and carefully looked after it as its most precious treasure.

Alicante's privileged climate has turned this area into the ideal destination any time of the year. It does not matter when you are enjoying your holidays, you should bear in mind that this camping site is always open!

Within this protected natural area, you will find the perfect place to enjoy nature at its purest. You will only be concerned about enjoying and relaxing.