Faelo wineries, enjoy viticulture in Elx
Gastronomía, ecoturismo, ocio y diversión
Bodegas Faelo
655 85 68 98
Offer description:
At the end of September it is celebrated one of the most fun ecotourism activities, with a lot of audiences: the party verema.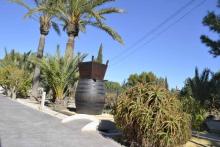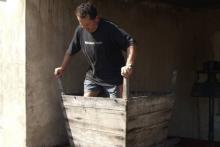 You want to have an experience with charm, surrounded by nature and see that you can preserve traditions in viticulture? Bodegas Faelo is a family business with a winemaking tradition of over 100 years, located in Matola, district of Elche (Alicante). Immerse yourself in history, family tradition and charms Faelo wines through its guided tours.

On the one hand, you have the option of visiting the winery and taste four wines and sausages and local cheeses accompanied by the owner who will be at your service to explain any doubts you have and show you the secrets of the house-museum- winery, vineyard, ship fermentation and barrel room. On the other hand, there is the option to do the same but with a stronger lunch.

The winery also offers the possibility of organizing events, tasting courses, business meetings or meals on their premises. In late September it celebrates one of the most fun ecotourism activities and most successful public: the party verema an open day where you can see and participate, treading grapes, as over a hundred years ago.
Prices and more offers:
Start date: 19/09/2016
End date: 21/11/2016