La Vaquería, cooking in evolution
Gastronomía
Asador La Vaquería
+ 34 965 940 323
Offer description:
Evolution is a word that defines La Vaquería, a Mediterranean barbecue, perfectly, as it is in constant progress and it bases its offer on Mediterranean cooking. This has made it a gastronomic reference that allows you to enjoy the very best meat, local vegetables, fish or seafood.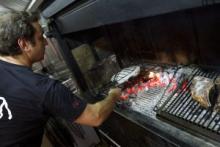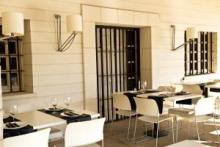 La Vaquería, located on the Muchavista beach in El Campello, was inaugurated in the early 21st century as a barbecue restaurant specialised in meat. Nevertheless, it has evolved over time to reach its current form: a Mediterranean barbecue, La Vaquería is the perfect place to enjoy the best local vegetables, fresh seafood and fish from the markets of Dénia and Santa Pola and, of course, excellent meats. At La Vaquería, grilling excellent-quality food is a top priority.
Sebastián Abad has been at the head of this restaurant since the year 2008, and it was he who engineered these changes, his cooking being in constant evolution both through the use of innovation and in the creation of new dishes in which he incorporates new dishes from his small vegetable patch.
The most outstanding dishes in his menu include steaks, suckling lamb or spicy chicken, as well as fish such as his grilled cod, turbot and anglerfish, or entrees such as grilled red shrimp, octopus or hake fish cheeks. Among his desserts, his French toast with vanilla ice cream, yoghurt mousse with medlar honey, or his chocolate cake are the ones most in demand. Furthermore, La Vaquería offers a menu with several entrees, one meat or fish dish and dessert for 35 euros.