El Faixero, charming accommodation in Cinctorres
Turismo rural, salud y bienestar, ocio y diversión
Hotel El Faixero
964 18 10 75
Offer description:
This charming, welcoming hotel is in Cinctorres, a place with no overcrowdings where you don't have to hurry up. El Faixero consists of two different buildings, one for those who wish to stay the night in a familiar house full of traditions and one for those who wish to stay comfortably at the mountain.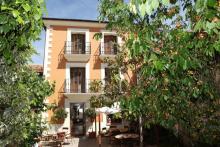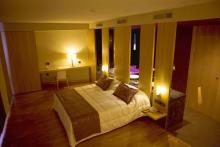 In El Faixero you'll be able to choose between two different rooms. El Faixero Tradición is a familiar house that tries to get you closer to the town's tradition. It's an old, restored building where visitors will find a friendly atmosphere and everything they need. It only has twelve double rooms, a terrace with a garden, exclusive rooms for clients and also a restaurant and a coffee bar.

If you're looking for a more exclusive place, El Faixero Evolución offers you new facilities in a mountain hotel but with even more comfort. It's been newly inaugurated and it's elegant, comfortable and quiet, with twelve large rooms and a suite with a jacuzzi.

Come to Cinctorres and rest in El Faixero! You'll be surprised!
Prices and more offers:
Start date: 12/07/2015
End date: 13/09/2015