La Orza de Ángel, fresh, quality products in Chiva
Gastronomía
Restaurante La Orza de Ángel
96 252 21 94
Offer description:
The Hotel de La Orza has 22 fully equipped rooms that will make you feel at home.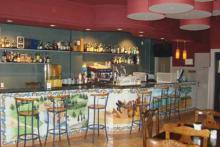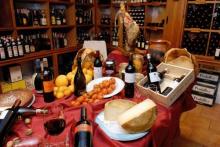 La Orza de Ángel is the culmination of an entire lifetime devoted to cuisine. Its owners are driven by their fascination towards fresh, quality products, the finest ingredients, local commerce and the flavour that only small-scale producers can provide. La Orza de Ángel has risen to become a place of reference in the town of Chiva, in the Region of Valencia.

The company also runs the Hotel de La Orza, which features 22 fully equipped rooms. This hotel is one of those places that will make you feel at home, as there is always someone to greet you with a smile. Moreover, the cuisine from La Orza del Ángel can be brought anywhere for marriages, private parties and all kinds of celebrations.