La Candela de La Murtera, your country house in Chelva
Ecoturismo, ocio y diversión
Casa rural La Candela de la Murtera
609 87 75 30
Offer description:
La Candelade la Murtera is a fully equipped country house in Chelva which can host up to eight people.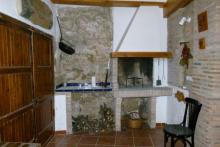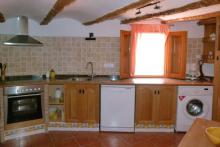 With a capacity to host up to eight people, La Candela de la Murtera is a rural house in Chelva that is fully fitted to enjoy a pleasant stay with friends or family at the heart of the mountains of Chelva, a historical town with numerous monuments and buildings that are bound to fascinate you. Enjoy a few splendid days of rest and let yourself be seduced by local cuisine or the outstanding natural landscapes that surround this town in Valencia.

Famous monuments such as the Peña Cortada, the Remedio, the Ruta del Agua or the watchtowers are all very close to La Candela de La Murtera, lodgings that are ready to endure both the rigours of winter and the scorching summer heat. In the summer you will be free to enjoy the numerous water landscapes and experience the festivities to the local patron saint, whereas in the winter you will have the chance to learn about the town's history, visit monuments, sample local cuisine and curl up by a warm wood fire in the house's chimney.