Restaurante Sopa de Lletres, design and cuisine combine in Castellón
Gastronomía
Restaurante Sopa de Lletres
964 06 50 05
Offer description:
The dining space is ready to host events, business meetings and tasting workshops.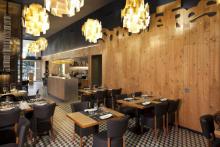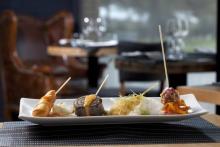 Sopa de Lletres restaurant combines an innovative design in a cosy space and a kitchen with all facilities, innovative and creative. Always with the utmost respect for the product and with a view to the wisdom of classical cuisine. We speak of a gastronomic space that is ready to host events, business meetings, workshops, tasting, and so on.

Sopa de Lletres has quickly become a gastronomic reference in the capital de la Plana thanks to its unbeatable atmosphere, service, quality and originality of their culinary offerings and the versatility of the space, which in the morning is coffee then move on to serve brunch business and tasting menus in the evenings; also its 'gastrotapas' menu is causing a sensation.

Is a restaurant that suits their customers and not the other, ideal to take a good deal to port or to surprise a special friend. Few places have the ability to conquer at first sight. All the senses are involved in this magnificent restaurant that also can boast an excellent value.
Prices and more offers:
Start date: 19/09/2016
End date: 21/11/2016