Celebrate in La Casita de Gredos, Castellón de la Plana
Gastronomía
Restaurante la Casita de Gredos
964 22 09 33
Offer description:
In the centre of Castellón de la Plana, there is a place where life is celebrated each day. La Casita de Gredos has been more than 16 years making happy couples, families and friends thanks to the Mediterranean kitchen and fresh daily fish from the market.
The restaurant La Casita de Gredos is a romantic and friendly restaurant which offers Mediterranean kitchen with a creative and innovative touch. The secret is to offer a wide variety of preparations and flavours cooked with first quality products. Dishes with meat, fish and seafood prepared from traditional recipes which make us discover the traditional flavours with the textures of today.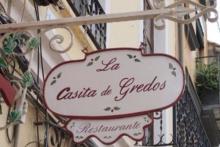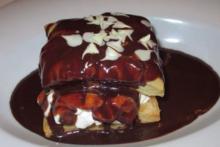 What should you try according to the gastronomic critics? Piglet confit and pitted with parmentiére of mushrooms and braised melon, balls of emmental cheese or sautéed baby beans with squid rings. To irrigate these delicious dishes, you have a small but selected list of wines, with quite a lot of Valencian names on it, natural coffee and a different selection of waters.

La Casitade Gredos is an ideal place to go with your couple, since it is a very romantic and quiet restaurant. The decoration in red tones and the pleasant and comfortable atmosphere will help to wake the passion. Do you dare to celebrate everything?
Optional services:
And since you are in the mood, be carried away by the charm of Castellón de la Plana, calm and kind city. It is the capital of the second more mountainous province of the Peninsula and his maritime façade is so beautiful that it will not be easy to forget.