Castelló Beer Factory or the taste of real beer
Gastronomía, ciudades, ocio y diversión
Castelló Beer Factory, Cervecería artesanal
964 74 50 26 / 651 825 031
Offer description:
In Castelló Beer Factory, the first microbrew factory in Castellon city, you can hold events, tasting sessions or learning how to make beer.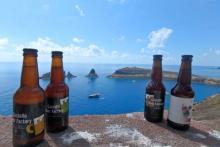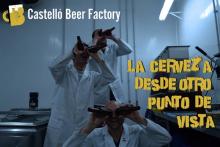 Tired of industrial and boring beer, Beer Factory Castelló members have become the first craft brewery in Castellon city thanks to an original product that will make you rethink your taste in beer. If you are a beer lover you have to give a tour around the factory.

Inside the factory, Beer Factory Castelló has enabled a unique space to make the most of our beers through a full of different flavors and aromas and unique beer tour. If you are someone who likes to deepen, Saturday 11th at 13:30h. the doors of the facilities are open to the full so you can discover the process of preparation and the ingredients of beer.

In addition, Castelló Beer Factory offers the possibility of holding events in their facilities, whether a birthday, a stag or hen parties. The factory gives access to the facilities, beer, paella and good cheer. You simply bring the desire to have fun.

Are you not able to distinguish between blonde, toast or black? Do not be sad. Castelló Beer Factory offers you all kinds of tastings to promote beer culture. Know and appreciate each style of beer is very rewarding. You do not have enough and want to learn how to make beer? Do not hesitate to contact: the 'Course Preparation for Homebrewers' is just around the corner.
Prices and more offers:
Start date: 12/09/2016
End date: 14/11/2016