Masía Durbá, oriental luxury in Castellnovo
Ocio y diversión, gastronomía
Offer description:
Masía Durbá is a renovated 18th century building that was originally built above the remains of a Roman villa.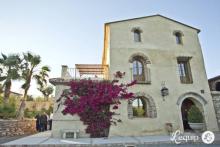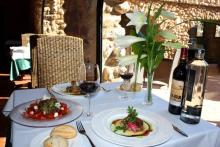 Masía Durbá is located in an exceptional enclave in Castellnovo (Castellón), between the sierra de Espadán and sierra Calderona natural parks, and only a few metres away from the Palancia river. This farmhouse is a renovated 18th century building that was built over the ruins of a Roman villa, and it presides over a 23-hectare field full of almond and carob trees. It combines the tranquility of a monastery and all of the fantasies of oriental luxury. Get ready to enjoy a delicate experience.

The rooms are designed with teak, tamarind, rosewood and acacia. These materials, combined with natural stone and marble brought from the orient, in a careful decoration with colonial furniture in an eastern style, with authentic antiques from India and Java. The hotel has ten rooms and a restaurant, which surrounds the cloistered patio in which, as well as splendid dishes that combine tradition and modernity, cocktails are served in the evening.