In Cabanes, an oven becomes a house
Turismo rural
Segment:

Genérico
Familias
Parejas
Casa rural el Forn del Sitjar
609 147 938
651 370 742
Offer description:
In Cabanes, in the Plana Alta region, a Gothic oven built in the 13th century has been converted into the Forn del Sitjar Rural Lodgings. A place with room for 10 people where you can dream, rest and have fun.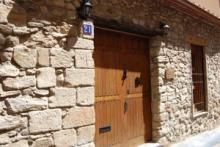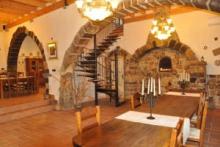 The Forn del Sitjar rural lodgings, a high-quality establishment, are at the very heart of Cabanes, in the historical centre, next to the Sitjar gate, a calm area that has been declared local heritage.

The house has a lower floor with a fully-fitted kitchen, a lounge, a dining room and a living room with a TV set and a DVD player, as well as books and films. It has a dining room table as well as a five metre-long table that can be used for celebrations, meetings and special events. The top floor has four rooms, two of which have king-sized beds and two with twin beds, as well as extra beds and baby cribs, three fully fitted bathrooms and a lounge to rest or have fun.