Hotel RH Princesa, everything included in Benidorm
Playas y calas
Hotel RH Princesa
Tel. +34 965 853 939
Offer description:
It's easy to enjoy some leisure and relaxation at the Hotel RH Princesa, a four-star establishment that now has everything included, at the heart of Benidorm. Furthermore, if you want to know what you're going to get, you can now do so for free thanks to its virtual tour.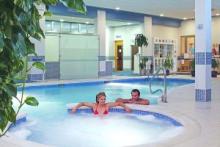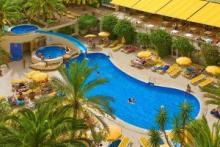 The hotel RH Princesa is a peaceful location in the centre of Benidorm, near the Levante beach and the most commercial part of town. It is a perfect hotel that is very well-suited for vacations that combine peace and leisure, a series of sensations and attractive experiences, now with everything included.

The Hotel RH Princesa has comfortable and fully fitted rooms which include a hair dryer, a flat-screen LCD television with TDT, free Wi-Fi and a mini-bar. Many of the rooms have two large beds and are ideal for families.

The Mirador cafeteria has a large lounge where activities and shows take place, with a pleasant terrace where you can enjoy the sun with your favourite drink. The Restaurant offers an extensive buffet where you can enjoy local, regional, international dishes and even products cooked in front of you.

Outside is the pool, with a large slide that children and adults alike will love, as well as a pool for small children, who can also have fun in the playground and the mini-club. A spa, a hydro-therapy and wellness centre with a heated pool, a semi-olympic pool, a Jacuzzi, a Finnish sauna, footbath, steam bath and a full gym among its facilities.

And if you want to get to know the Hotel RH Princesa before visiting it, try the Virtual Tour to go through its facilities and rooms as if you were walking through the hotel itself.