Adventure without limits with Itinerantur
Turismo activo, ecoturismo, turismo rural, ocio y diversión, salud y bienestar
Itinerantur
+34 677 57 15 15
+34 636 01 12 81
Offer description:
Routes. Culture. Nature. Discover all this in a different way with Itinerantur. Experts in interpretative hiking, interpreters of landscapes and of Castellón. This proposal is very promising.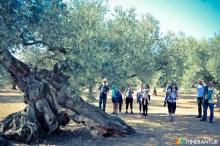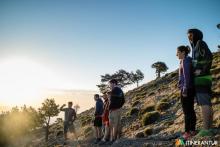 With Itinerantur, authentic experiences are awaiting while we walk along unique paths both to the north and to south of the regions of Castellón. There are authentic wonders very near the house which you cannot miss. Connect with what you see, the right way to carry out responsible tourism.
What are we going to do? We will interpret amazing landscapes where nature, culture and gastronomy go always hand in hand. We will enjoy having spectacular autochthonous breakfasts, we will listen to the sounds of a nature unparalleled in the world, and we will be able to touch a millenary heritage with our own hands and, therefore, we will be able to understand its enormous importance.
Go holding hands with amusing, flexible and attentive guides/interpreters is a plus which will make the experience unforgettable. You will surely take home indelible memories from the natural parks and mythical summits of Castellón, routes in 'burricleta' and many other things.
They offer a very comprehensive schedule of activities, adapted to all the publics but we will point out the nearest events so that you write them down on your diary. Next Sunday 12th November, in Oropesa del Mar, "The landscapes that helped to the bloody pirates", and on Saturday 18th "Route of the wine: the origins of the wine" in Les Useres.