Family and nice atmosphere in Camping Los Cloticos in Bejís
Ecoturismo, turismo rural, turismo activo, ocio y diversión, gastronomía
Camping Los Clóticos
964 76 40 15 / 665 568 691
Offer description:
Feel the calm flow of river Palancia, only 4 km away from its beautiful source. Just fall in love with corners of high landscape beauty. Refresh yourself in the medicinal sources. And live a superb summer with your all family! This is likely in Camping Los Cloticos.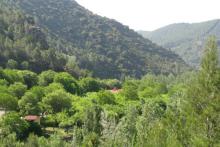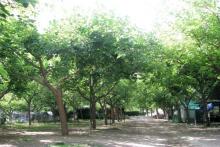 The Camping los Cloticos in Bejís is waiting for you with a really impressive surrounding landscape and all the necessary facilities to have a great time with our family. The camping is situated in the valley of the Palancia, with the Peña Escabia opposite to itand the Peñas de Amador behind it. The surroundings are lovely because they are in a place with rich forest and full of corners with a lot of charm.

With more than 23.000 m2, it is the largest camping in the zone. It has space to move around and carry out the daily activities with comfort. Swimming pools, spaces for tents and caravans, bungalows, playing ground and much more. The camping gets shadow by some leafy trees, like nut-trees and mulberry bushes which provide a lot of shadow spaces during summer.

It has a familiar atmosphere, ideal for those looking for calm and rest. For your trips, we propose different ideas. The birth of the river Palancia is only 4 kilometres away from the camping and it is a very beautiful and easy walk. One kilometre away, we find the small and charming aldea del Molinar, a very picturesque corner. Bathe in the transparent waters of the two lovely pools formed in the meeting point between the river Palancia, the river Resinero and the ravine of Agua Lobos.
Optional services:
In Bejís there is a lot to see. The source of Los Cloticos is a must. The water springing from the source, after years of long route through the heart of the mountain which acts like natural filter, is of an exceptional purity. Visit the Roman aqueduct, declared Heritage of Cultural Interest!