Running high emotions with Palancia Emotions
Turismo activo, ocio y diversión
Segment:

Familias
Escolares
Grupos jóvenes
Parejas
Palancia Emotions
650 306 306 / 618 936 210
Offer description:
If you're looking to move and live unique experiences in Region Valencia, you will find a wide range of asset quality tourism. A good example is Palancia Emotions, devoted to adventure and rural tourism in the inland of Castellón.

In Palancia Emotions, they have over 10 years' experience in the field of active adventure tourism and rural tourism inland. They preach respect for the environment and aim at making the visitor respect and value the importance of caring for nature. With these premises, we only need to enjoy quality activities in which safety and professionalism of the guides is guaranteed.

Some of the proposals offered to visitors range from kayak, mountain bike rental, paintball, rappelling, aquatic caving, climbing wall climbing and canyon descent. But they also propose make to measure activities for schools, companies, birthdays, bachelor parties and communions.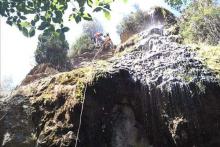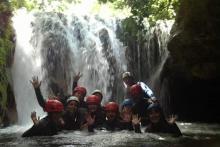 If we want to make the most of our stay, we have to get into Bejís (Castellón), a village in the mountains with splendid landscapes. The scent of countryside pervades the entire place and the town center holds the marks of the passage of history by the municipality, marked by its fountain of Los Cloticos, walking in its direction we find the Roman aqueduct.