Casa Lago de Anna, magic charm in the nature
Ecoturismo, turismo rural, ocio y diversión
La Casa del Lago
650 435 982 / 96 100 2280
Offer description:
There are places which put a spell on you and trap you forever. This is what happens in Anna where the Rural House Casa Lago de Annais, only 20 metres away from the spectacular source of natural water.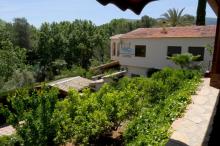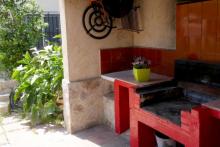 The water and the vegetation surrounds each corner of this natural place, breathe deeply and relax in Casa Rural Lago de Anna! You will be able to choose between two different accommodations of privative use: the house and the cabin of the lake, a smart and friendly wooden house. Here we have all the advantages to charge our batteries during our holidays or during a weekend stay.

The house can host 6-8 people in three double rooms, wide Greek bathroom, equipped kitchen and wide living/dining room with comfortable bed/sofas and cable television, terrace with a zone for barbecue and garden. The cabin has two double rooms and a loft with an additional bed. The American kitchen has a terrace and views over some lovely natural surroundings and barbecue. Get away in an incomparable landscape where Nature will give you harmony and tranquility.

The two facilities are only 20 metres away from the Albufera of Anna. Some years ago, it was named as like "Embrujo of the Nature" by the big beauty of its landscape, crossed by sources and lush vegetation. It is one of the most beautiful places in Valencia!

Anna (Valencia) is impressive. The sources and natural springs give it its peculiar appearance, in fact the municipality is known like 'Eyes of water'. Water sources, spring fountains, waterfalls and incredible surroundings made up by Nature. Routes for hiking or canoyning surrounded by waterfalls. The Palace of the Earls of Cervellón, built over an ancient Arab castle, so beautiful it will take your breath away. Do you need any other argument to convince you to come?