Travelling on a sailing boat by the Serra Gelada
Playas y calas, ecoturismo, ocio y diversión, actividades náuticas
Segment:

Genérico
Familias
Parejas
Senior
Offer description:
There's only way to admire and understand the greatness of Parque Natural de la Serra Gelada ―from the sea. This summer, Oxytours suggests enjoying the sights of this park while following a route on a sailing boat. It's simply fascinating!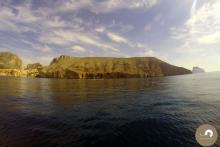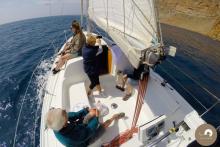 The sea route "Entre delfines y piratas, los secretos del acantilado" ("Between dolphins and pirates, the secrets of the cliff") starts in Altea, where you will get on a sailing boat in order to travel to the amazing cliffs, where you'll be able to discover the nature of Serra Gelada and the highest fossil dunes of Europe. By doing this, you'll find out more about one of the places with most bottlenose dolphins in the Spanish Mediterranean.

Besides, after the visit with the sailing boat, Oxytours suggests enjoying the local gastronomy, as you will have the chance of not only discovering the sea route in Serra Gelada, but also tasting part of the excellent traditional gastronomy in an exclusive restaurant, where you will feel as if you were at home.

Discover all the secrets of Serra Gelada while sailing through its water!
Prices and more offers:
Start date: 12/07/2015
End date: 13/09/2015