La Capella in Altea, fascinating cooking
Gastronomía
Restaurante La Capella
+34 966 880 484
Offer description:
The La Capella restaurant in Altea offers traditional cooking with fascinating modern touches, made from the best local products. All of this, combined with traditional methods and know-how, allows Florencio Cano, the alma mater of La Capella, to offer tastes and textures that you would be hard-pressed to find elsewhere.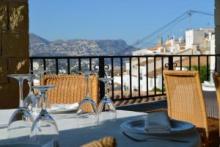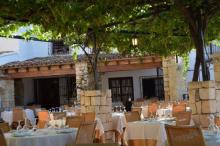 La Capella offers a great variety of delicacies, among which its hot and cold entrees, salads, rice dishes and, above all, its meats and fresh fish from the bay stand out. It also has an excellent selection of traditional desserts on offer.
Prices and more offers:
Beyond the menu, it offers three daily set meals that range from 30 to 40 Euros plus tax. The first is a rice dish with several entrees, the second is based on Picada (hors d'oeuvres) and the third is fish or meat-based. None of them include drinks.
www.lacapella-altea.com
Start date: 25/11/2013
End date: 30/12/2013