Hotel Ábaco, take a break and come to Altea
Turismo cultural
Hotel Ábaco
Tel. +34 966 882 500
Fax. +34 966 882 941
Offer description:
Hotel Ábaco in Altea is an old 18th century bakery that has been reformed and turned into a hotel. It is a warm, welcoming place at the heart of the white town in which you can enjoy life and take a break. Ábaco is a treat for all.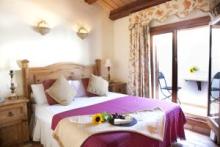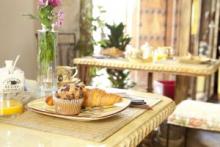 Hotel Ábaco, modern and respectful of the spirit of the original building, is located in the Bellaguarda neighbourhood in Altea, a few metres away from the town centre and the coast. It has six welcoming rooms with interesting names: César, Copa América, Vieja Habana, Kasbah, Molin Rouge and Provence, and other ample, comfortable spaces to have breakfast, read or simply relax.

Little details ensure that a stay at Ábaco is unforgettable. From a take-away picnic to a snack at any time of the day, enjoying some good wine with cheese, a bucket of ice-cold beers, champagne with chocolate or a nice dish of freshly cut fruit. Everything is possible at hotel Ábaco, and you need only ask as they will make sure you get it, even if they haven't got it.

Eternal roses, a romantic bath, candles and petals… Hotel Ábaco, a special place to enjoy without limits.
Prices and more offers:
Start date: 03/02/2014
End date: 09/02/2014