La Mozaira, a hotel with a woman's name
Turismo rural, turismo activo
Hotel La Mozaira
Tel. +34 961 850 924
Offer description:
La Mozaira, in Alboraya, is a hundred-year-old farmhouse caressed by the Mediterranean breeze and surrounded by orange and tiger nut fields. Comfort and beauty are the two words that define the perfection of this harmonious eleven-room hotel with a woman's name.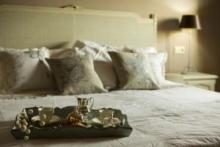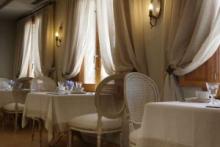 The La Mozaira hotel is a charming establishment that offers eleven beautiful and comfortable rooms with names such Bienvenida, Balbina, Herminia or Remedios, as a reference to the women who shaped the history of this beautiful Valencian farmhouse.

The Hotel La Mozaira, close to the sea, allows you to appreciate the beauty of the heritage of the Valencian fields, such as ancestral Arabic canals, old windmills, picturesque shacks, beautiful farmhouses or isolated hermitages. To enjoy its pool during the summer, stroll through the fields or follow bicycle tours are but some of the tourist activities offered by La Mozaira.

The hotel has a restaurant that specialises in paellas and other rice dishes, as well as seasonal and local products. Furthermore, the wine cellar has a number of Valencian, Spanish and international references.