Horchatería Vida in Alboraya
Gastronomía, turismo cultural, ocio y diversión
Horchatería Vida
961 85 75 34
Offer description:
In summer, the best thing to do to calm the extreme heat is to have a refreshing and nutritious Horchata (drink made with milk from tiger nuts). Horchatería Vida, in the middle of the Orchard of Alboraya (Valencia), is a very special place and ideal to connect with the most authentic taste of the Mediterranean.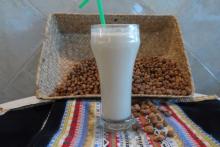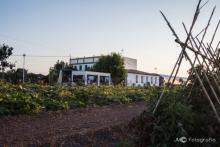 Hens, peacocks, rabbits, ducks, orchard, fields of tiger nuts… The Horchatería Vida is a place where one can get lost with friends, enjoy a perfect afternoon or offer the family a wonderful plan they will never forget. You begin having an appointment for tea and you find the night sitting with you.

Horchatería Vida was born out of the hopes and dreams of a family of farmers offer the visitors that they have grown putting into it so much affection and dedication. From the tiger nuts they cultivate, you will be able to enjoy a horchata of the finest quality in the farm of the family, which dates back the 19th century, and you can carry home fresh vegetables recently cut from the field.

The Valencian Horchata is served accompanied of fartons, it is the typical Valencian snack no doubt. When you taste them, you will always want one more. But besides, in Horchatería Vida, they also serve special coffees, Milk shakes, fartons filled with of ice cream, 'coca d'orxata', of orange or of pumpkin… all home-made and delicious.
Optional services:
Alboraya is orchard, stands and tiger nuts. The essence of Valencia concentrates in this municipality open to the sea by Port Saplaya and The Patacona. It is a perfect zone to come hiking or by bicycle (the route is known as 'Vía Verde de la Xurra') so it is an ideal plan to get away from the noise of our days and of the frantic rhythm of the city.

(You have to forgive us but…) this is real LIFE!