Your route in sailboat with Oxytours
Actividades náuticas
Offer description:
Only from the sea you can appreciate the wonders of the Natural Park of the Serra Gelada, located next to Benidorm, l'Alfàs del Pi and Altea. Let's live with Oxytours the unique experience of interpreting the heritage of Costa Blanca on board of a sailboat.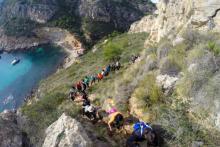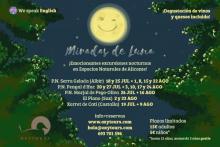 We have hired with Oxytours an incredible route by sailboat. We go on board in Altea, we will sail to the feet of the incredible cliffs of Serra Gelada, more than 420 metres high, we will learn about the botanic importance or the fossil dunes, the highest in Europe while we sail in the waters of one of the zones in Region of Valencia with wider presence of bottlenose dolphins. Open your eyes to the meadows of Mediterranean tape weed(oceanic posidonia) in its seabed.

During this spectacular route in sailboat, you will discover the exciting and terrible history of the piracy along our coast. We will see the remains of the watchtowers from where the horizon line was carefully watched, ready to shout alarm and we will have a bath and practise snorkel in the same coves which gave shelter to the galiots of the Turkish, which spread panic among the inhabitants of the coast for more than 300 years. And if we are lucky, the avifauna marine from the bay of Altea and Benidorm will offer us lovely sights.
Optional services:
The Natural Park Serra Gelada owes his name not only to his orientation, which leads to a colder microclimate, but also to the optical effect produced by the stone limestone when reflecting the light during moonlight nights. It houses some spots with vegetation of an exceptional value: in one of its slopes the Mediterranean forest finds a good place to grow and in the slope facing the sea, some species able to bear saline soil and the abrasive effects of the wind, like the hanged fossil dune.