Hotel Beniali, a place where to feel, dream and love
Turismo rural, ecoturismo, ocio y diversión
Hotel Beniali
964 911 420 / 670 619 019
Offer description:
The charming Hotel Beniali is located in Aín (Castellón) and has five double rooms. All of them are spacious bright rooms and are decorated with a different style combining design with noble materials.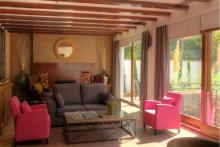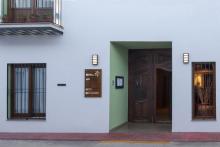 In its restaurant, you will be able to enjoy a high-quality cuisine with seasonal fresh products and a large selection of wines and craft beers. Besides, they have a menu of the day with thoroughly prepared dishes displaying a detailed presentation. If you appreciate the flavour of those things that are prepared slowly and with love, at the hotel, you can buy artisanal local products, such as honey, jam, creams, oils and liquors.

And if you are looking for adventure, bear in mind that the hotel is just in the middle of the Sierra de Espadán natural park, so it is the perfect place to practice activities for all ages amongst nature. Hiking, zip wire and guided routes on foot or by bike are some of the options you can choose.

To complete your visit, discover Aín, a small place that is full of luxury and contrasts. This welcoming council has a population of 132 and preserves the genuineness of the mountain villages. It is located in a warm valley and is protected by small vegetable gardens and orchards. It is surrounded by winding and sheer sandstone mountains with a rich and thick cork tree and pine forest formation.

A place where time stops.