Tradition and avant-garde in The Tinell de Calabuig in Ontinyent
Gastronomía, ocio y diversión, ciudades
Segment:

Genérico
Senior
Parejas
Familias
El Tinell de Calabuig
962 91 50 48
Offer description:
The magic of eating has its own history; each dish is the fruit of a tradition which goes beyond the centuries, intimately tied to the country. Seating at table in the restaurant The Tinell de Calabuig does not mean only eating. Please, go on reading!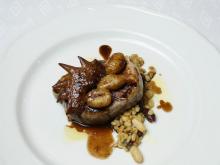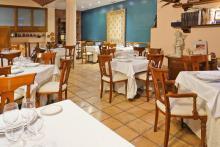 Going inside El Tinell de Calabuig in Ontinyent is being tempted by the scents, the flavours and the colours of a place. The restaurant was born from the passion and the love to the most ancient traditions. Its values leave footprints even in the dishes, which include fresh local products and favour a sustainable economy. Some examples: bread with black sesame, vitelo tonatto with black salt, wrapped of lettuce with paper of rice and sardines, spawns of herring and rice, meats and fish. A real homage to the roots; but always with a touch of avant-garde.
Choosing The Tinell de Calabuig is choosing unforgettable flavours and aromas but also sharing a philosophy, a way of living and measuring the constant rhythms but always new in a generous land. In fact, it has an intense cultural diary to which you must pay attention. Besides the screening of documentaries, week of cinema and black novel and other events, The Tinell de Calabuig prepares delicious special menus.
Optional services:
Ontinyent has one of top ten most important orchards in Valencia. The abundance of water in the municipality can be seen in the great number of fountains, the concentration of mills and batanes or fulling mills for producers of wool and paper. Very recommendable are the festivities of Muslims and Christians or the Giants and Cabezudos.