Holidays all year round with Marina d'Or
Ocio y diversión, salud y bienestar, gastronomía, playas y calas
Segment:

Familias
Senior
Parejas
Otros
Marina d'Or - Ciudad de Vacaciones
964 72 72 70
964 72 32 45
Offer description:
With several prizes as the best familiar resort in Spain, hotels and apartments by the beach, spa and big offers for the coming bank holidays in December, you must really consider this proposal for a trip seriously.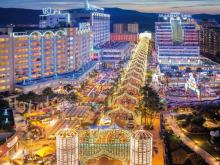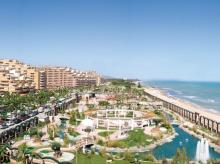 What can you do in Marina d'Or? Relax in the greatest spa of marine water in Europe, feel thrilled in parks with attractions and shows for all the ages, pamper yourself in the beauty centre, with 192 different treatments, enjoy the shows, parades and a wide program of free activities. Watch out for holiday offers!
The spa offers the possibility to enjoy the water of the Mediterranean, warm salty water all year round. Fully refurbished some months ago, it shows more beautiful, new and surprising facilities, like the new Spa Zone for children. Attention to the data: indoor, independent, soundproof and accessible from 0 months! Ideal to enjoy with children anytime during the year.
A wide program of exhibitions, reinforced practically all the weeks with more than 50 thematic and sportive events that the complex celebrates along the year -Halloween, Moros y Cristianos, Gala Reina of the Beauty of the Universe (from 16th to 25th November), Saint Valentine - will complete your staying.
With diverse shows, the night shows are remarkable and that one in the Jardín Encantado, a park with thousands of natural flowers listed as unique in the world in its gender by Jaume I University.
Optional services:
Marina d'Or is a resort situated in Oropesa del Mar. The beach situated opposite the complex is the beach Les Amplaries, which limits north with the beach of Torre de la Sal and south with the beach Morro de Gos. Happy staying!