Health and welfare in Sha Wellness Clinic in L'Albir
Salud y bienestar, playas y calas
Segment:

Senior
Parejas
Otros
Sha Wellness Clinic
966 811 199
Offer description:
It is necessary to pamper and take care of yourself. We go to Alicante, to Sha Wellness Clinic, where they will look after us, both in the inside and the outside. It is a tempting and necessary proposal.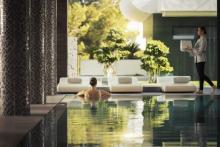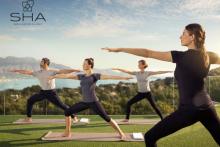 Sha Wellness Clinic offers 6.000 square metres of welfare distributed in Occident, Orient & Balance Rooms, and infirmary, cabins for treatments, consultations rooms and beauty parlour. This hotel, medicinal spa and spa introduces itself with only one aim: that the guests, after a pleasant stay, feel more vital, healthy, young and that they look healthier, going out renewed both inside and outside. Who want to join in?
The suites include living room, terrace, views to the mountain or to the sea and they range from the 75 square metres of the Deluxe to the 320 square metres of the Royal. The method SHA integrates the natural most effective therapies with a highly therapeutic nutrition and the latest developments of the western medicine. With all these credentials is impossible to resist to this proposal.
Optional services:
We find us in L'Albir (population centre in L'Alfàs del Pi), on the Mediterranean seaside, between the bay of Altea and the Natural Park of Serra Gelada. And very near, we can find Benidorm, with a wide number of plans for us to enjoy. We will only have to choose between the calm and the relax provided by L'Albir or the life of the capital of the sun and beach, active 24 hours a day.