Passion for nature in Alicante at En Ruta Turismo
Turismo activo, turismo cultural, ocio y diversión
Segment:

Familias
Genérico
Escolares
Grupos jóvenes
Offer description:
As well as adventure sports, En Ruta Turismo offers nature trails, cultural trails, and gastronomic and wine-tasting trails.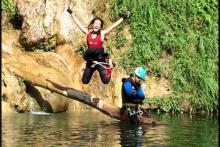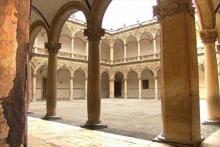 A team of professionals passionate about nature, adventure, sports and culture, tourism and mountain guides, monitors, sports technicians, all of whom are trained and certified and boast several years' experience in the tourism and entertainment sector. En Ruta Turismo is located in Castalla (Alicante), but this company is willing to take you anywhere in the Valencia Region. There are no limits when it comes to fulfilling your most adventurous dreams!

Bungee jumping, rock climbing, mountain climbing, via ferrata climbing, canyoning, orienteering, adventure circuits, archery, "team building" and events for companies, as well as training and seminars for any of these activities. Moreover, their passion is not limited to adventure sports, as their services also include nature, cultural, gastronomic and wine tasting trails, as well as themed and seasonal field trips.

This is an ambitious project based on sustainable tourism in order to ensure education and the preservation of our heritage and the environment. Your only concern should be to have fun. Just say where, and they'll take you there.