Elegance and simplicity in Boho Suites, Dénia
Ocio y diversión, playas y calas
Offer description:
This proposal carries us to Dénia where we can stay in a place inspired by Santorini and Ibiza and with one thousand different details which will help making our stay a real 'reset'.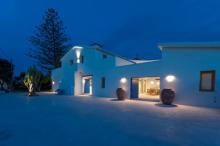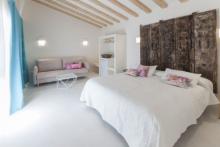 Boho Suites Dénia Is the result of a lot of trips, a lot of cultures, a lot of researches and of a lot of passion into things properly carried out. It is a cosmopolitan and innovative idea in the zone, exclusive, already settled in places of reference like Santorini and Ibiza, where elegance prevails in the details, rest and disconnection in a unique setting and ideal for couples. Must be taken into account in your next romantic escape.

This ancient manor house takes a new life in the shape of elegant suites decorated with a natural ethnic, passionate and careful taste. And when a new day begins, we feel like kings. Breakfasts made to measure with fresh, natural and ecological products, and prepared under your sight in an open kitchen, are another example of this new concept on how to make simple things exclusive. And we tell you once more, it makes us feel like kings.

If you feel like something different, take one of its gastronomic workshops. You will be able to learn enjoying with passion the healthy gastronomy; you will feel at home surrounded by open and participatory surroundings and you will have the opportunity to meet vegan food. Besides, they offer a varied choice of body massages as well as body and soul cares.
Optional services:
Boho Suites Dénia is located in an ideal place, to a little distance from the beaches and the mountain of the Montgó, surrounded by a fantastic garden which gathers all the necessary things for you to disconnect. And in Dénia there are so many things to discover. If we have to point out a particular characteristic, it will be the quality and gastronomic creativity, recognised by UNESCO. Beaches and calas, the ancient city centre, the Castle from the sight of birds, the course at night… You will not regret it later!