Go deep into nature with Trail Nature
Turismo activo, turismo rural, ocio y diversión
Segment:

Genérico
Parejas
Grupos jóvenes
Senior
Familias
Trail Natura
+34 691 260 714
Offer description:
It does not matter the age neither the physical condition. We propose you a route in 4×4 by the interior of Alicante. A mix of entertainment, adventure and interpretation of the nature, ideal to go with your family or with friends.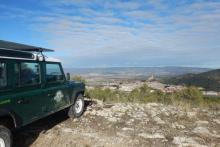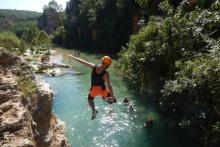 In Trail Nature, theyoffer us to enjoy the nature and at the same time learn from it. And as we are not all the same, you will be able to choose several alternatives which try to adapt to the tastes, interests and capacities of each one. The activities which they offer have an interpretative component of the curiosities hidden by the environment. Be prepared for surprise.
Get in the 4×4 and learn about the natural, cultural and architectural heritage of the saws and mountains of the interior of Alicante by paths with difficult access for normal vehicles. Snow pits, ovens of lime, planting terraces, farms, preys, fortifications, sources, caves or rivers among others. They are routes full with nature, history and adventure. This is only one of the possible activities, consult the rest to better schedule your trip.
Optional services:
What are you going to find in Onil? Three natural spaces protected in a radius of 20 kilometres: the Natural Park Serra Mariola, the Natural Park de la Font Roja and the Protected Paisaje de la Serra del Maigmó and Serra del Sit.
Besides the zone has other tourist appeal like the beaches of the Costa Blanca, the Museum of the Doll in Onil or the Museum of the Toy in Ibi. You are in one of the places with a greater concentration of castles and fortresses in the Region of Valencia, you can visit at least 7 very well conserved castles or restored, as the ones of Bañeres, Biar, Villena, Castalla, Onil, Sax and Petrer, among others.