Museo de Vicente Parra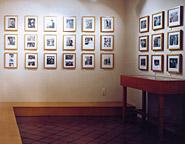 The facilities of the Olimpia theatre have dedicated one of its floors to the conservation of personal belongings of the popular actor Vicente Parra, one of the most illustrious and prominent figures to come from the villa. The collection can be visited during the theatrical representations, and also during an established timetable, independent to the programming of the centre.
Features:

Times: Thursday to Friday: 10 to 14h. Saturdays of 17 to 20h.
Address:

Calle Mayor,18
Phone numbers: