The Provincial Archaeological Museum - MARQ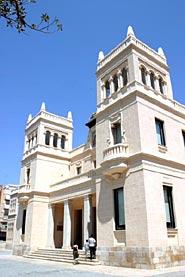 Finds from the sites at Torremanzanas, El Campello and Alicante form the base of this centre which houses valuable exhibits from the Paleolithic to the Modern Age, featuring in particular examples of Iberian art.
Features:

Times: Tuesday to Saturday: from 10:00 a.m. to 7:00 p.m. Sunday: from 10:00 a.m. to 2:00 p.m. Closed on Monday. Entrance: 3€, Discount: 1,5€.