Towns and cities - València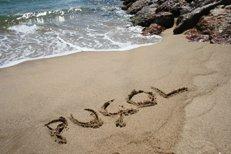 There is a mountainous region to the west of the municipal area: La Costera Nature Park, a wooded area of great beauty and very representative of Mediterranean ecology. The town itself is in the middle of the plain, surrounded by orange groves: squares, parks, gardens and locals all give a warm welcome to both visitors and those who come to stay. There are two very different areas to the east: l'Estany, the outlet to the sea of the Marjal dels Moros, a protected wetland that is a nesting area for birds, and the new white sand beach, protected by breakwaters and backed by a modern seafront promenade. Puçol is only 20 kilometres from Valencia but is a strikingly harmonious town, blending colourful Mediterranean beach life, the hospitality of the locals and the peace and quiet of the mountains. Puçol is the perfect base for enjoying the past, present and future of the Region of Valencia. From the Roman teatre of Sagunto, the Environmental Education Centre (La Marjal dels Moros), El Puig de Santa María Monastery, la Pobla de Farnals marina to Valencia's City of the Arts and Sciences, everything is just a stone's throw away for visitors who come to Puol to relax and enjoy cultural tourism and activities. Puçol, between the sea and the mountains.
Address:

Ayuntamiento de Puçol
Plaça Joan de Ribera, s/n
46530
Puçol
Phone numbers:
Fax: +34 961 464 556
Area: L'Horta
Touristic area: València
Altitude: 48
How to get here:

Just 8 kilometres from Sagunto to the north and 18 kilometres from Valencia to the south, with direct access along the A-7 and V-21 motorways, the N-340 A-road and the local Renfe trains.