Pobla de Farnals
Towns and cities - València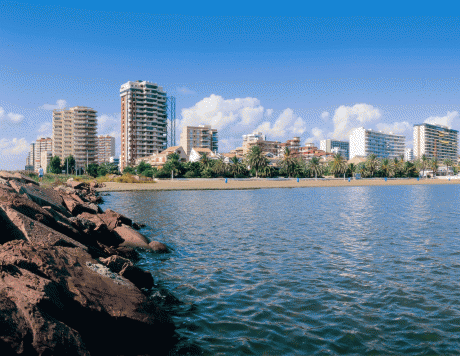 This coastal village welcomes thousands of tourists attracted by its fine sandy beaches and the Yacht Marina.

Located on the coast in the l'Horta Nord region, just 13 kilometres north of Valencia, the main city on the River Turia, this village is renowned for the wide range of services offered both to tourists and to other visitors who come to enjoy the very best of the Mediterranean: traditional Valencian cuisine, average temperatures of 24ºC in summer and 11ºC in winter, water sports, spacious beaches, shopping centre, etc.

It has three very different areas: the coastline, with beaches and excellent water quality, the wetlands at the end of the beach and the town itself, surrounded by farmland for growing fruit and vegetables.
Address:

Ayuntamiento de La Pobla de Farnals
Plaza San Vicente, 1
46137
Pobla de Farnals
Phone numbers:
Fax: +34 96 144 49 71
Area: L'Horta
Touristic area: València
Altitude: 14
How to get here:

At exit N 2 of the A-7, at kilometre N 10, via indications to Massalfasser and Pobla de Farnals.