Gandia
Towns and cities - València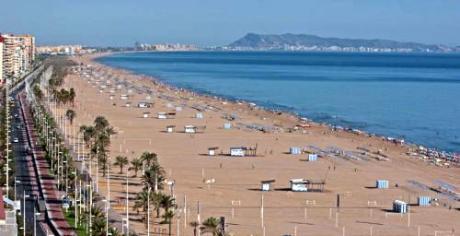 Enveloped in a mountainous belt with the Mediterranean at its feet, Gandia transports travellers to past epochs with its majestic architectural setting. The traces of distant cultures have left a rich cultural and historical inheritance that is perceived throughout the population, testimony of this meant that the town was named as a "court villa" a title awarded during the XV century thanks to Juan de Borja, the second Duke of Gandia. The city maintains, besides a wide cultural offering, a formidable coastal tourist industry with spacious beaches composed of fine sand as its principal attraction. Beaches that, during the summer months, enjoy a typically Mediterranean climate, with agreeable temperatures that provide the best conditions in which to enjoy all the resources of the locality.
Address:

Ayuntamiento de Gandia
Plaza de la Constitución, 1
46700
Gandia
Area: La Safor
Touristic area: València
Altitude: 22
How to get here:

The A-7 motorway (exits 60 and 61) connects with the European motorway network, the N-332 connects Gandia with the rest of the towns along the coast, whilst the C-320 connects Gandia with Albaida in the direction of Madrid.