Cullera
Towns and cities - València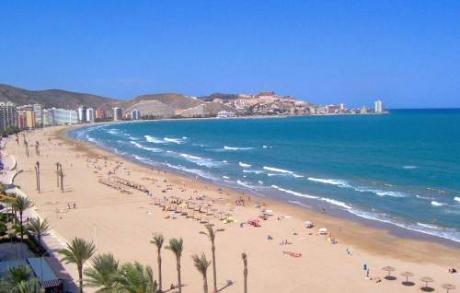 From a birds eye view, Cullera reveals itself as an arc formation that embraces the Mediterranean, whilst extending to what is known as the 'Montaña de Cullera' (Cullera Mountain) or the 'Sierra de las Zorras' (The Sierra of the Foxes). Located on the left bank of the river Júcar, this cosmopolitan population has some enviable beaches and an exceptional natural environment with a large fresh-water lagoon, the 'Albufera nature reserve'. The wealth of landscape is completed by a variety of crops, which change the colour of the countryside with each season of the year.
Address:

Ayuntamiento de Cullera
Plaza de la Virgen, 5
46400
Cullera
Phone numbers:
Area: La Ribera Baixa
Touristic area: València
Altitude: 15
How to get here:

The A-7 (exit 59) connects Cullera with Valencia, Alicante and Barcelona. The N-332 connects the town with all the towns other along the coast. From Madrid it is possible to come on the A-3, connecting with the A-7. The CV-502 connects with Valencia on the coast.