Chulilla
Towns and cities - València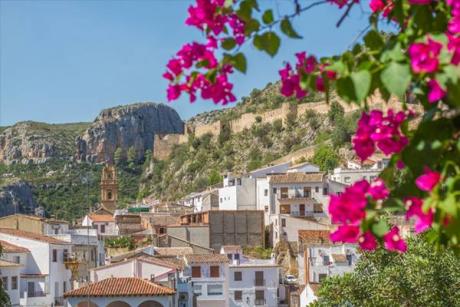 Chulilla is a municipality inland to the Region of Valencia belonging to the Region of La Serranía. This municipality is located in the middle basin of the Turia River, at 322 meters above sea level. From the town one can stroll through its narrow and steep mediaeval streets which have been preserved throughout time in perfect condition. Its beautiful landscapes and its thermal waters will continue to make Chulilla one of the more attractive tourism places, as the days pass by. The main economic activity, however, still comes from agriculture.
Address:

Ayuntamiento de Chulilla
Plaza de la Baronía, 1
46167
Chulilla
Phone numbers:
Area: La Serranía
Touristic area: València
Altitude: 322
How to get here:

This municipality is 59 km away from Valencia. Take the CV-35 (Valencia-Ademuz) Road and the CV-395 (Requena-Segorbe). One can gain access to the municipality by bus.