Bicorp
Towns and cities - València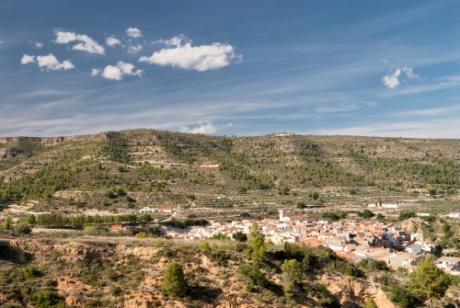 Bicorp is located on a hillside between the river Friar and the "Macizo del Caroche". A natural enclave of Holly oaks and "ródenos" mixed with olive trees, almond-trees and other fruit bearing trees. Fragrant plants can also be found in a term in which it is still possible to see wild mountain goats, an animal that has occupied this territory for over thousands of years, as demonstrated in cave paintings found in some of the multiple cavities of its abrupt landscape. Art and remains demonstrate that it has always been a good place to settle, to hunt, to live or to visit, and as a result of this has been declared Patrimony to Humanity by Unesco.
Address:

Ayuntamiento de Bicorp
Calle de la Iglesia, 11
46825
Bicorp
Phone numbers:
Area: La Canal de Navarrés
Touristic area: València
Altitude: 290
How to get here:

Via the N-430 and N-340 take the Navarrs exit and, after passing through the town, take the CV-580, which leads to Bicorp.