Alzira
Towns and cities - València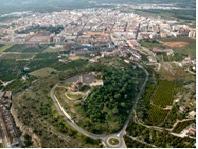 Alzira is the capital of the Ribera Alta del Xúquer district and covers an area of 111.40 km². Located a mere 36 kilometres south of Valencia and just a few kilometres from the coast, Alzira enjoys a typically Mediterranean climate with pleasant temperatures all year round, making it perfect for both residents and visitors alike.
Address:

Ayuntamiento de Alzira
Carrer Sant Roc, 6
Alzira
Phone numbers:
Area: La Ribera Alta
Touristic area: València
Altitude: 14
How to get here:

Alzira is accessed by the A-7 highway and the AP-7 toll road, with the exits signposted on both. It also has a train station and bus service.