Towns and cities - Alicante Costa Blanca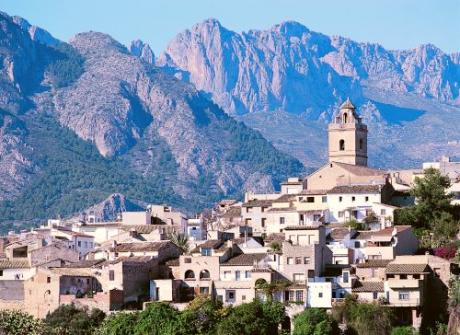 El Ponoig -el león dormido de Gabriel Miró- a casi 1.200 metros de altitud, preside el tranquilo paisaje de la Baronia de Polop, un pintoresco término situado al abrigo de la sierra del Monte, áspera y rocosa, empinada y peñascada. El municipio, de casas encaladas, se sitúa bajo la mirada vigilante de su castillo que, desde sus orígenes y debido a su estratégica posición, fue protagonista de muchas etapas de la historia. Ahora, Polop se ofrece como un remanso de tranquilidad junto al bullicio del litoral.
Address:

Ayuntamiento de Polop
Avenida Sagi Barba, 34
03520
Polop
Phone numbers:
Area: La Marina Baixa
Touristic area: Alicante Costa Blanca
Altitude: 262
How to get here:
Situado en la carretera que va desde Benidorm hasta Callosa d 'En Sarri. A 11 Km. de Benidorm y a 54 de Alicante.