Orihuela
Towns and cities - Alicante Costa Blanca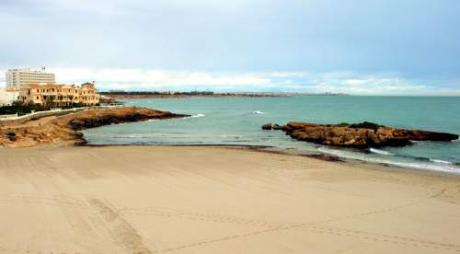 Historical artistic monuments, sixteen kilometres of coastline, six museums, more than ten thousand palm trees, thirty pasos procesionales (processional sculptures) and a poet. These figures give a notion of attractive nature of Orihuela. Besides which, this information is accompanied by quality, and is brought together in a term of long beaches and hidden coves steeped in history. A municipality, su pueblo y el mío, that gave form to the first poems of Miguel Hernández, who shaped his memories of the surrounding fertile land.
Address:

Ayuntamiento de Orihuela
Plaza Marqués de Arneva, 1
03300
Orihuela
Phone numbers:
Area: La Vega Baja / El Baix Segura
Touristic area: Alicante Costa Blanca
Altitude: 23
How to get here:
The A-7 motorway and the Alicante - Murcia main road (exits 80 and 81) give access to Orihuela, which can, also be reached from the Madrid - Alicante motorway. Alicante airport is 30 minutes away, whilst Murcia airport is only 20 minutes away.