L'Alfàs del Pi
Towns and cities - Alicante Costa Blanca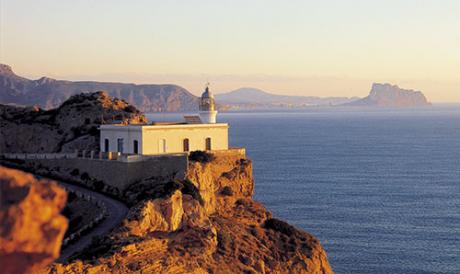 L'Alfás del Pi is a small town with a fortress that was built for protection against Berber pirate attacks. The name l'Alfás del Pí, sown land, appropriately describes the area, characterized by residential zones, with an active cultural activity. Its character owes much to the beach on the Mediterranean Sea, which can be reached by footpath, and its lighthouse. In July, the town is illuminated for the celebration of its famous film festival.
Address:

Ayuntamiento de l'Alfàs del Pi
Calle Federico García Lorca, 17
03580
L'Alfàs del Pi
Phone numbers:
Area: La Marina Baixa
Touristic area: Alicante Costa Blanca
Altitude: 80
How to get here:

The road N-332 crosses the municipality and, by highway, the closest is AP-7 (getting off at exit 65 Benidorm-Levante).