Guardamar del Segura
Towns and cities - Alicante Costa Blanca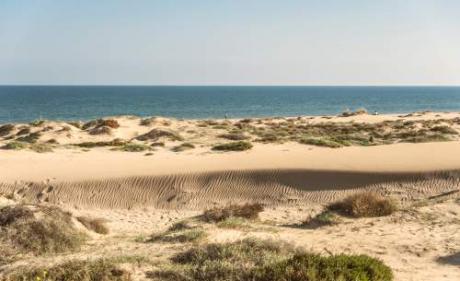 A perfect harmony of historical and festive attractions co-exist, alongside an offering of sun and beach in Guardamar. A beautiful landscape of sand dunes contributes to making it a desirable tourist destination. The town is situated in an area that has yielded the remains of Phoenician and Iberian settlements. The river Segura divides the territory into two zones. The municipality had to be completely rebuilt from nothing, after being destroyed by an earthquake. Today it presents a dozen kilometres of beaches covered with sand dunes and fringed by pine, eucalyptus and palm trees.
Address:

Ayuntamiento de Guardamar del Segura
Plaza de la Constitución, 5
03140
Guardamar del Segura
Phone numbers:
Area: La Vega Baja / El Baix Segura
Touristic area: Alicante Costa Blanca
Altitude: 25
How to get here:

Via the N-332 Alicante-Cartagena or the A-7 Alicante Murcia which connects with the A-37 Alicante Cartagena leading to Guardamar del Segura.