Finestrat
Towns and cities - Alicante Costa Blanca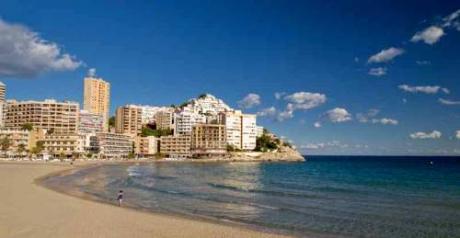 Situated at the foot of Puig Campana, a majestic rock that towers over the Alicante coast, Finestrat, with its privileged setting offers us an extraordinary viewpoint from which to contrast the marvels that nature has presented us with. The town is in keeping with its natural surroundings while retaining the identity of its architecture as well as the affability of its people of always. As we meander along its steep streets we can savour the many possibilities that the town delights us with as well as its landscapes, traditions, history and fiestas.
Address:

Ayuntamiento de Finestrat
Plaça de l'Ajuntament, 1
03509
Finestrat
Phone numbers:
Area: La Marina Baixa
Touristic area: Alicante Costa Blanca
Altitude: 238
How to get here:

It is easily reached along the A-7 motorway, Terra Mtica 65A exit.