Els Poblets
Towns and cities - Alicante Costa Blanca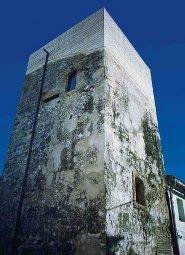 The urban and rural landscapes of this town are sprinkled with traces of its Arabic origins, which emerged through the presence of three small farmhouses, Els Llocs, which over time grew into Setla, Mirarosa and Miraflor, hamlets that were finally merged in 1971 and known popularly as Els Poblets. On 25th November 1991, Decree 216/91 issued by the Valencian Regional Council changed the name of the town officially to Els Poblets.
Address:

Ayuntamiento de Els Poblets
Avenida Jaime I, 7
03779
Els Poblets
Phone numbers:

+34 966 474 399
+34 966 474 512

Fax: +34 966 474 287
Area: La Marina Alta
Touristic area: Alicante Costa Blanca
Altitude: 14
How to get here:

The best way to reach the town is from Ondara, on the N-332, or from Dénia, following the road to Pego.