El Campello
Towns and cities - Alicante Costa Blanca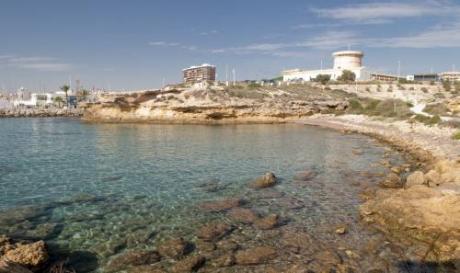 El Campello was chosen as a good site for a settlement back in the Bronze Age. After many centuries, and despite the modernization of the heart of the Costa Blanca, El Campello inhabitants have preserved and provided their town with a dual character, both rural and cosmopolitan. The remains left by various civilizations that have passed through the town can be seen even now along with the excellent beaches of this beautiful and contrasting landscape.
El Campello has a varied and attractive coastline of 23km in length. At the extreme north, next to the Coveta Fuma, there are cliffs and small coves of sand, gravel and rocks with clear water that are celebrated nudist beaches. Alongside the Port and the fishing area there is an urban beach that runs parallel to the to the seaside promenade and that is connected to another small cove that makes a perfect inlet for first- time sailors. Finally, there is the beach of Mutxavista, made up of fine sand and with all types of facilities, which runs for 3km to the south. There is a diving club that organises dives at various points of the Costa Blanca and, on a curious note, a fishing village has been built amongst the cliffs that recreates the image of a traditional Mediterranean village.
Address:

Ayuntamiento de El Campello
Calle Alcalde Oncina Giner, 7. El Campello (Alicante)
03560
El Campello
Area: L'Alacantí
Touristic area: Alicante Costa Blanca
How to get here:
The N-332 and the A-7 motorway access El Campello. You can also access it by narrow gauge train and tram. The tram line runs along Alicante-El Campello. There is a tram every 20 and 30 minutes, and the duration of the trip is 20 minutes. Alicante airport is 30 minutes away.