Towns and cities - Alicante Costa Blanca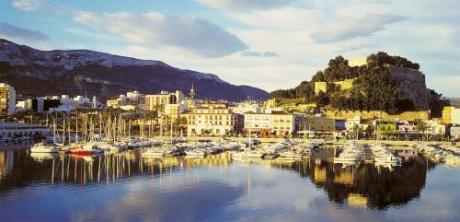 Twenty kilometres of coastline, rocky coves and big extensions of sand, solitary beaches and beaches with both sports and playful activities. Dénia has a wonderful climate, whilst its landscape, is an added plus to its blue waters. The nature reserve of el Montgó, rising up, as Blasco Ibáñez said, like "a giant hand", has served as a watchtower for a littoral which has been inhabited for over 4.000 years. Nevertheless, this out-standing enclave of the Costa Blanca has more: Its patrimony gives a good account of the historical brilliance of what it was once protagonist to, and its gradual conversion into a modern city, in which leisure occupies an out-standing position.
Address:

Ajuntament de Dénia
Plaza de la Constitución, 10
03700
Dénia
Phone numbers:
Area: La Marina Alta
Touristic area: Alicante Costa Blanca
How to get here:

The AP-7 motorway has an exit at Dénia, or from Ondara, Dénia can be reached by following the N-332. The railroad communicates Alicante with Dénia and, by boat, there is daily line with the Balearics.