Alacant/Alicante
Towns and cities - Alicante Costa Blanca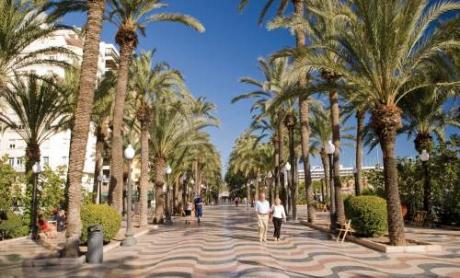 By road, boat or plane. Any means of transport is suitable to get to this city called City of Light. With more than 3,000 years of history, patent in the remains left by different civilizations, the capital of the Costa Blanca offers the most varied landscapes and the most enviable contrasts. A cultural city with wide parks, gardens and a city centre with lots of businesses, Alicante also enjoys night-life. Furthermore, its fine sand beaches count with multiple services. And it goes on improving! Alicante keeps up its efforts in order to increase the number of projects held and the ilusion to maintain itself, as always, as a tourist destination par excellence.
Address:

Ayuntamiento de Alicante
Plaza del Ayuntamiento, 1
03002
Alacant/Alicante
Area: L'Alacantí
Touristic area: Alicante Costa Blanca
Altitude: 3
How to get here:

The A-7 motorway and the 340 and 330 A-roads give access to the city of Alicante, which has a railway station and an airport located a few kilometres from the urban centre.