Vistabella del Maestrat
Towns and cities - Castellón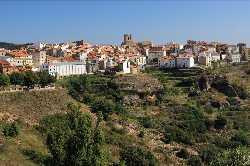 Vistabella's captivation resides in the combination of nature with an agreeable, calm and cozy environment. At the feet of the highest peak in the Valencian Community, the Penyagolosa, the fresh air, the amiable nature of its people and the beautiful urban landscape make the municipality an obligatory destination for visitors to the province.
Address:

Ayuntamiento de Vistabella del Maestrat
Carrer Major, 13
12135
Vistabella del Maestrat
Phone numbers:
Fax: 964389001
Area: L'Alcalatén
Touristic area: Castellón
Altitude: 1249
How to get here:

From the Coast, you can reach Vistabella via the CV-15, taking the detour at the Pelejaneta on the CV-170, which leads to the municipality.